Wednesday, February 1, 7:30pm
Aspen Film Isis Theatre | 406 E Hopkins Ave, Aspen
AF Members: FREE
GA: $14.25
About the Film
Crime, Drama | 90 MIN | France
A small-time thief steals a car and impulsively murders a motorcycle policeman. Wanted by the authorities, he reunites with a hip American journalism student and attempts to persuade her to run away with him to Italy.
AWARDS: Berlin International Film Festival 1960 – Won, Best Director. Online Film & Television Association 2022 – Film Hall of Fame
DIRECTOR: Jean-Luc Godard
WRITTEN BY: François Truffaut
WITH: Jean Seberg, Jean-Paul Belmondo, Jean-Pierre Melville, Jean-Luc Godard
FILM REVIEWS:
After 50 years, Jean-Luc Godard's "Breathless" still defies conventional expectations about what a movie should be
View Details
---
Event Details
In honor of Jean-Luc Godard, who passed away last year, Aspen Film will screen his classic film BREATHLESS, a timeless work of the French New Wave.
This event is FREE for Aspen Film members. Interested in becoming a member? Sign up today! If you are a member and have not yet claimed your rewards, follow our step by step guide.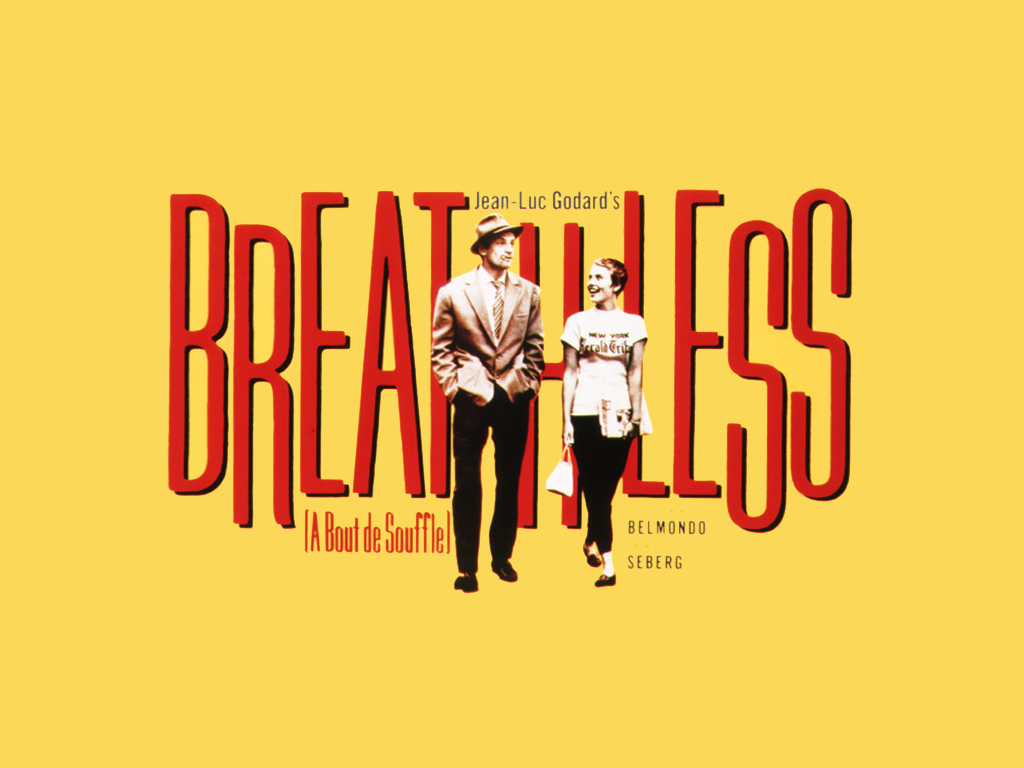 Working to Enlighten, Enrich, Educate, and Entertain Through Film