Wednesday, January 10, 6:30pm
Aspen Film Isis Theatre | 406 E Hopkins Ave, Aspen
$20 General Admission | $15 Aspen Film Member
$50 Full Series GA | $35 Full Series AF Member
Event Details
This evening's selected films, feature documentary, THE CRASH REEL and short film, TREVOR KENNISON – DAY ONE, portray the frailties of our physical bodies and the ways loved ones, nature, and, technology can help one to overcome a life-threatening injury and continue to lead a resilient life. Our guest Amanda Boxtel will talk with THE CRASH REEL director, Lucy Walker, about the exoskeleton technology that has allowed her to walk again after a skiing accident that resulted in a spinal cord injury. She is the founder of Bridging Bionics with a mission to help individuals who have neurological mobility impairments regain mobility and walk again.
Learn more about our featured guests and the Science on Screen series.
Bionic TechHuman Resilience

GUEST SPEAKERS:
Amanda Boxtel – CEO Bridging Bionics
Lucy Walker – Director, THE CRASH REEL
Bridging Bionics has a mission to provide access to affordable and ongoing physical therapy and advanced technology for all individuals with neurological mobility challenges.
Presented With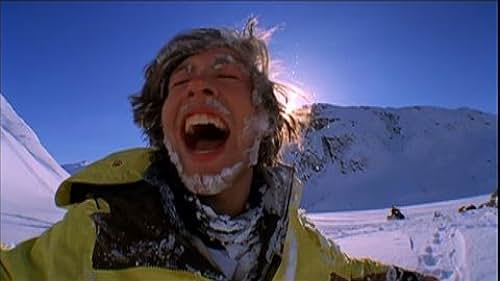 108 MIN
US
Lucy Walker collaborated with verite specialist DP Nick Higgins and editor Pedro Kos to create this intimate, compelling, multi-layered documentary. As the 2010 Winter Olympics approach, Kevin Pearce is considered the only snowboarder who can beat his best-friend-turned-arch-rival Shaun White, the legend of the sport. While attempting a new trick Kevin crashes, sustaining a Traumatic Brain Injury (TBI). As he begins to recover he immediately wants to get back on his snowboard, despite doctors telling him that even a tiny blow to his head will kill him. The film crafts cinematic sequences using both new footage and 232 archival sources to create a tale of family, growing up and self-acceptance, which raises important questions about our culture of extremes, and reveals a remarkable family's functionality in the face of disability challenges. Directed by twice Oscar®-nominated filmmaker Lucy Walker (Devil's Playground, Blindsight, Countdown to Zero, Waste Land, The Tsunami and the Cherry Blossom).
TREVOR KENNISON - DAY ONE (2020)
3 MIN
US
Five years after breaking his back in a snowboarding accident and being left paralyzed from the waist down, Trevor Kennison returns to the backcountry facing a new set of challenges.
Working to Enlighten, Enrich, Educate, and Entertain Through Film