Mountain Mayhem: Filmfest x 44
---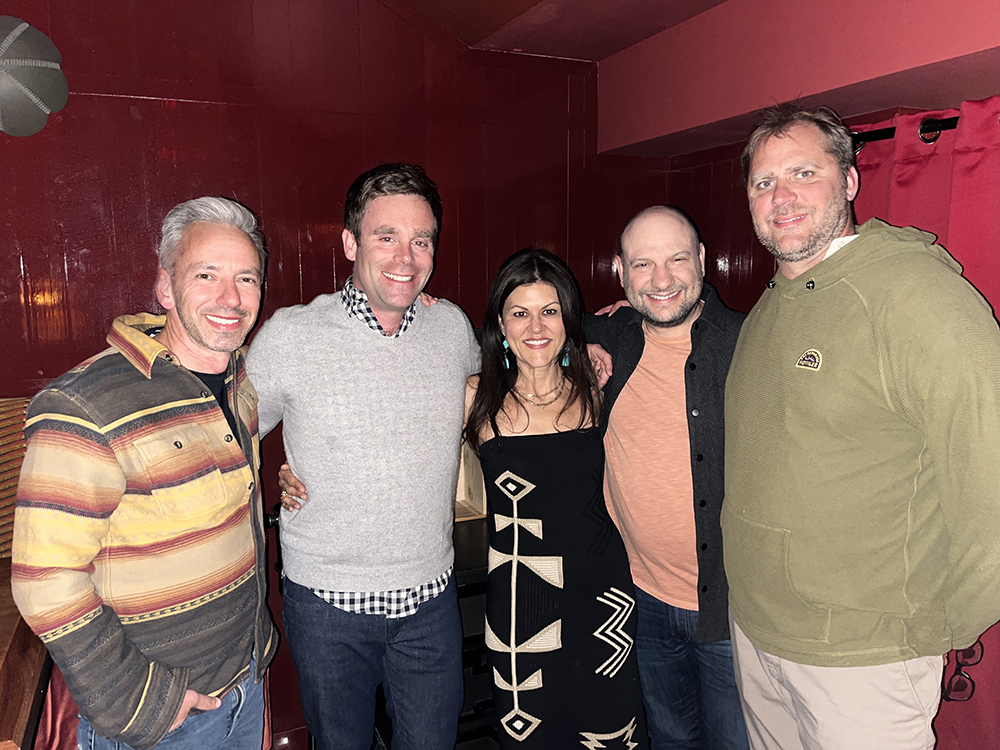 Aspen Film ushered in autumn from Sept. 19-24 with the 44th annual Filmfest. Comprising just 16 invited films — many of which premiered at world-renowned festivals including Sundance, Cannes, Toronto, and Telluride — the festival took place exclusively at the Aspen Film Isis Theatre, celebrating the first full festival in the theater since 1986.
"This is a community place," said Filmfest Executive and Artistic Director Susan Wrubel of the Isis Theatre. "And it feels very much like a community this week (during Filmfest)."
From the pastel-colored, uplifting graphics shown on the screen, flyers, passes, and all signage designed by Kimi Mischke of Brave & Co. to the welcoming ambiance at the theater and the closing reception at Madame Ushi, it was a truly special installation of Filmfest this year.
The noncompetitive festival presented highly-anticipated, provocative autumn 2023 titles that highlight themes of love, tenacity, truth, family, and freedom that shine through many of the selections, along with outstanding and unforgettable characters.
The lineup featured four accoladed, international selections including two French dramas — the Cannes Film Festival Palme d'Or winner and the Best Director prize winner at this year's festival — as well as an unexpected and provocative Israeli comedy and a deadpan Finnish film that also premiered in Cannes.
Up next: The 44th Filmfest Audience Award recipient, "Beyond Utopia," will have two encore screenings at the Aspen Film Isis Theatre on Monday, Oct. 23 at 7 p.m., and Tuesday, Oct. 24, at 4 p.m. 
And be sure to save the dates for Academy Screenings from Dec. 19–23 and Shortsfest from April 1-4, 2024. Visit aspenfilm.org to learn more about upcoming programming and how to lend support to this valuable organization in our community.
Working to Enlighten, Enrich, Educate, and Entertain Through Film