---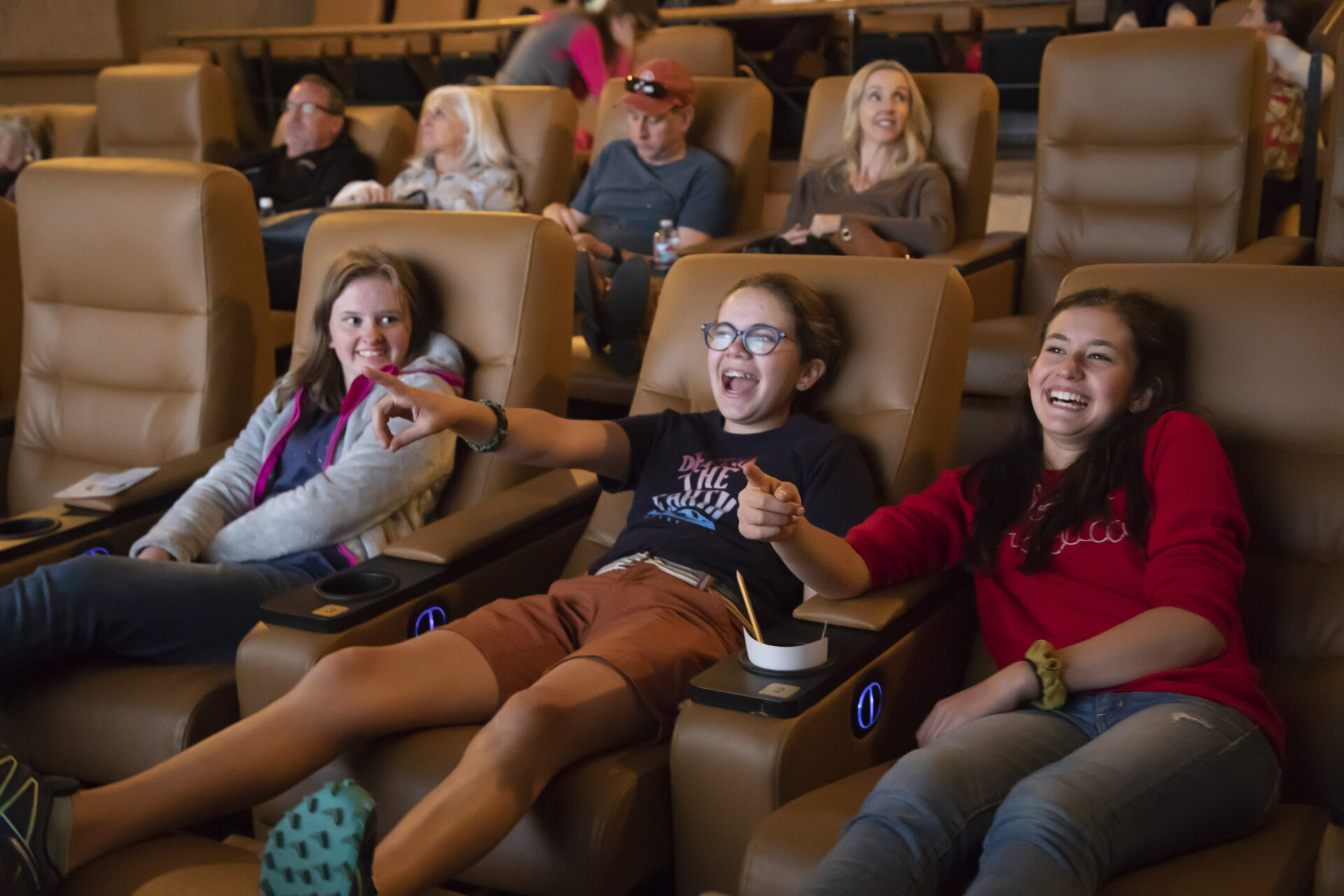 School is almost out, and before you know it, it will be time for summer camp. Kids of all ages will be able to choose from a variety of opportunities in the Aspen area this summer to keep them entertained no matter their interests.
From art to filmmaking and from theater to adventure, summer camp opportunities abound in the Roaring Fork Valley. Most camps are already filling up, but there's still time to find something fun to sign up for, including some brand new opportunities.
At Ajax Adventure Camp, kids will still be doing the same old ziplining, rock climbing, rafting and horseback riding that they've always done, but this year they'll be able to do it all at Sleepaway Camp, a weeklong adventure away from their parents at the 8K Ranch above Ruedi Reservoir. Sleepaway camp is a new offering from Ajax, and after nearly three years of construction and planning, the camp is ready to open up its seven new cabins.
"In general, I think the reason that kids should come is they need to like adventure, and the fact that they get to choose what they want to do," said Danny Hundert, founder of Ajax Adventure Camp. "Even if you're 7 years old, you're away from your parents, you get to break loose and have fun, especially in a sleepaway environment. We encourage kids to be kids and be themselves."
For kids who want the week of fun without being too far from home, Ajax Adventure Camp will go on as usual with day camps and overnight adventures, as well as Junior Camp for kids ages 5-6.
Ivy Camps will also return this year, allowing campers to interact with Ivy League students and learn about a variety of topics from public speaking to science to comic book design. Kids will spend half the day working on hands-on academic activities, and for the other half of the day, they will join the other Ajax Adventure campers in outdoor activities.
Ajax Cubs will also be open for summer programming for kids ages 3-5. Ajax Cubs' summer day camp debuts following the launch of the program at the beginning of this year.
Hundert encouraged families local to the valley to reach out for information about scholarships. No one should be shy, he said, and Ajax will work with families to make sure kids who want to go to camp can do so.
Another familiar experience available for Aspen-area campers is Theatre Aspen's summer productions. Education director Vanessa Strahan said camps will be available every week from June 12 through Aug. 11 for grades K-2 and 3-6. Kids in grades 3-6 will also be able to participate in a five-week production camp and perform "Shrek the Musical, Jr."
For grades 7-12, kids will perform one of two plays, including the annual Shakespeare in the Park — which this year will be "The Tempest " — and a musical, "The 25th Annual Putnam County Spelling Bee." A Broadway Bootcamp is also available for older kids, where they will learn from visiting artists from the MainStage summer company about how to prepare a song, dance and monologue for an audition. They will also perform their audition for a panel of Theatre Aspen staff and visiting artists and get feedback.
"It's a great opportunity for kids to get feedback from the Broadway artists who we bring in every year, and it's great for kids who are interested in doing it professionally or just want that feedback," Strahan said.
The younger kids in the day camps also will have opportunities to take workshops and learn from staff, while having fun at the same time.
"We know it's camp, so we're having a lot of fun," Strahan said. "You're gonna have a lot more fun onstage and the audience is gonna have more fun when you see kids who are friends and love being onstage together. We work on building the ensemble, building relationships and how they support each other onstage. It's a really fun way to have something to work towards together, and that sense of pride."
Spots are filling up for the productions, but families are encouraged to come see the performances. On July 20, the production of "Shrek, Jr." will be a relaxed performance with quieter sounds and the lights up. Strahan said the performance will be perfect for young kids or individuals with sensory issues. More information about the shows can be found at theatreaspen.org/2023-summer/.
Kids who like theater will also get a kick out of Aspen Film's filmmaking camps. This year, Aspen Film will offer its first animation camp where students will learn from Colorado Film School instructors about how to animate and create their own movie. This year is the third time that Aspen Film has done a camp, but in the interest of keeping things fresh, they're making a change of genre.
"The past two years have been focused on documentary filmmaking. We did one about the historical society and the library and the skate park, and we got feedback from the campers themselves that they would be interested in learning animation," said Erin McVoy, operations and production director at Aspen Film. "Our intention is to grow film camp, but what genres? We're continuing to respond to feedback from the campers."
At the end of the camp, Aspen Film will screen the campers' movies at the Isis Theatre and the event will be open to the public. Aspen Film is also partnering with the Art Base in Basalt to offer a documentary camp, where students will film the Roaring Fork Rock and Roll Academy's journey from forming a band to rehearsing and performing at the Carbondale Mountain Fair. That film will appear on the big screen at Movieland in El Jebel on Aug. 4. The young filmmakers will also participate in an audience Q&A after the screening.
"We treat them like movie stars. If I had a red carpet, I'd roll it out," McVoy said. "We are encouraging any young people in the valley who are interested in filmmaking — journalism too, it's not really just filmmaking. It can translate to other skills, so come one, come all."
Both camps are open to kids ages 12-16. The animation camp will be located at the Red Brick Center for the Arts along with the Red Brick's other week-long art camps for younger kids. Ages 6-8 and 9-11 will be able to dabble in a variety of different kinds of art from watercolors to felting and weaving. Kids spend part of the day in the classroom working on art projects, and other times they will walk around Aspen or visit places like the John Denver Sanctuary to learn more about the town.
"We make it fun. We have art with a summer camp," said Alison Viola, programming coordinator at the Red Brick. "It'll be busy here, but that's the great part of it. We sit outside and have lunch, we do some in the art room and a lot of it, we do out and about in town."
The Red Brick also offers scholarships to kids who want to attend camp.
CAMP CONTACTS
Ajax Adventure Camp: ajaxadventurecamp.com/
Theatre Aspen: theatreaspen.org/2023-summer/
Aspen Film: aspenfilm.org/film-camp/
Red Brick Center for the Arts: redbrickaspen.com/youth-summer-camp
Working to Enlighten, Enrich, Educate, and Entertain Through Film