After reconnecting to his Māori roots, Taratoa Stappard's career excels
---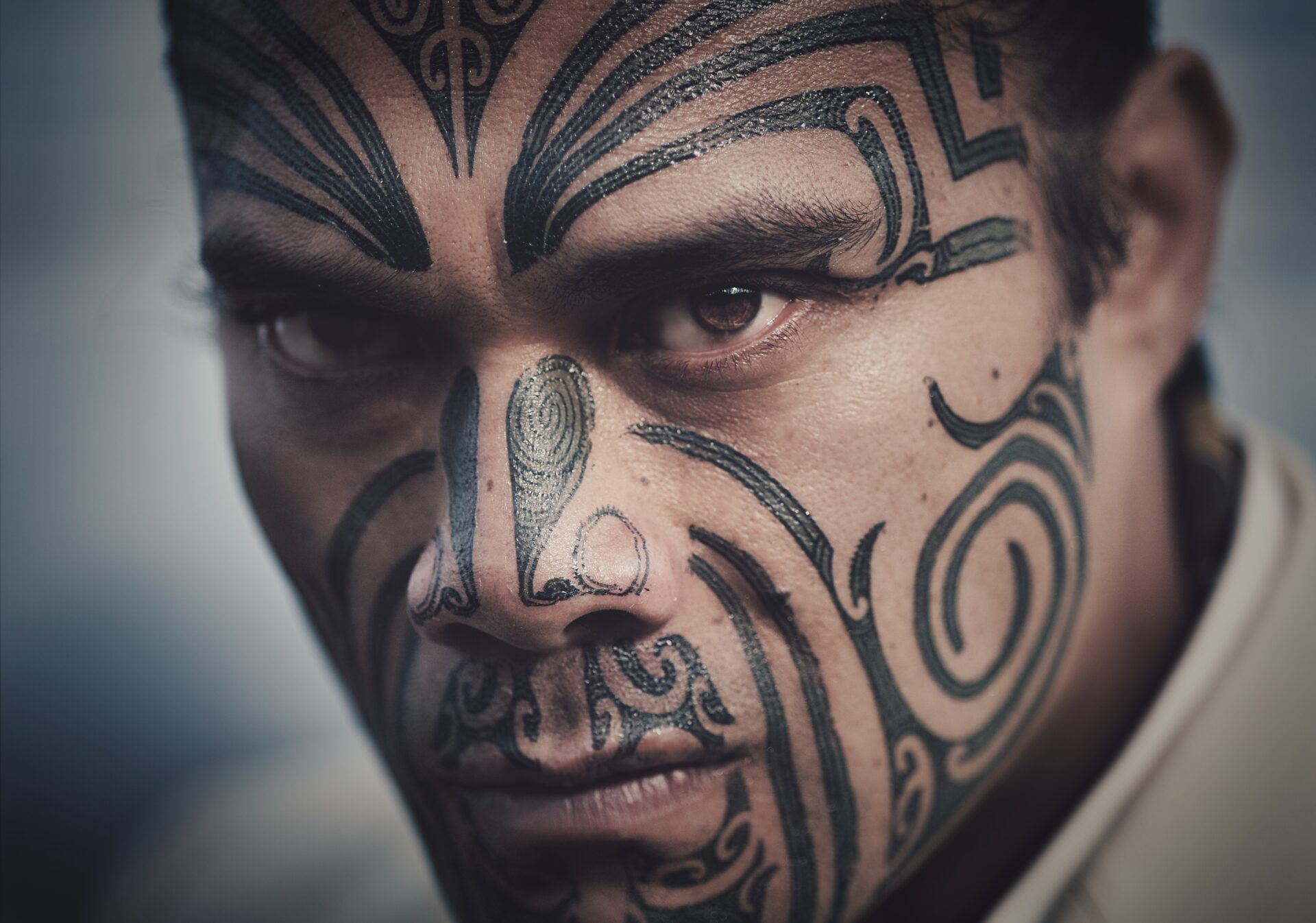 Ever since filmmaker Taratoa Stappard started digging into his own identity about four years ago, "the stories have been coming," he said, and they've been getting quite a bit of traction, too.
The story that sparked it all for Stappard is his short film, "Taumanu," which is screening tonight as one of Aspen Film's Shortsfest selections. The 22-minute short is set in colonial New Zealand when a parcel is delivered to a manor house and mysterious Māori twins arrive to reclaim the contents.
Māori are the Indigenous people of New Zealand, and Stappard — who was born in Aotearoa New Zealand to an English father and a Māori mother — said "Taumanu" is a story inspired by his Indigenous heritage.
"For me, I suppose the most exciting aspect of writing and making this film was to reconnect with a culture that I hadn't really had much connection with, other than being my mom's son," Stappard said.
While he counts himself as Māori, Stappard was raised very divorced from his Māori culture, he said, explaining that his father's job took his family away from New Zealand when he was only 3 years old. Stappard has been based in London for more than 20 years now.
Despite being removed from his Indigenous culture for most of his life, Stappard can remember his mother telling him stories about his Māori ancestors growing up. What always inspired him the most about these stories, he said, were the "wāhine toa," or the "strong Māori women" in English.
There were two strong Māori women, in particular, who fascinated Stappard: his great grandmother and her identical twin. The twins were born in 1880 and by then, Stappard explained, the Māori population of New Zealand had been decimated by colonization. At 16 years old, the twins were disowned by their non-Māori father and, determined to celebrate their identity, got matching facial tattoos on their chins — the sacred tattoos for Māori women, known as "moko kauae," Stappard said.
He went on to explain how in 1910, his great grandmother led a group of Māori women performers on a world tour through Australia, America and England, where they'd sing and dance before audiences.
Hearing these stories from his mother, Stappard was struck.
"I couldn't help but think to myself, you know, what it must have been like for my great grandmother — a Māori woman with a tattoo on her face — to go and sing and dance for those people who had colonized her people within her lifetime," Stappard said. "And that fact, allied with this strong idea of identical twins and the bond that exists between them, led me to writing 'Taumanu,' the film."
Beneath Stappard's gripping storytelling in "Taumanu" — which will keep viewers on the edge of their seats — the film is about the evils of colonization and cultural appropriation. It's about the "fetishistic obsessiveness with taking someone's culture and having it," Stappard said, and also the universal question of identity: "people wanting to understand who they are and where they come from," he said.
Stappard started on his own journey to understand his Māori identity and heritage four years ago, when one of his short films was accepted into the 2019 Māoriland Film Festival. The annual festival is held in Ōtaki, Aotearoa each March and supports Māori and other international Indigenous filmmakers.
Stappard said he'd been encouraged by a relative to submit his film, which was unrelated to Māori culture, to the festival and having been accepted, he received a grant from the British Council to go to New Zealand. It was the first time Stappard had revisited his homeland in 16 years, he said.
"It turned out that the festival takes place in the area where my mother grew up," Stappard said. "So I was able to reconnect with Māori family, extended family and friends and just kind of embed in it all — you know, I was hearing Maori spoken in the streets — and I was realizing, I've got to come up with something."
It was during this Māoriland experience in 2019 that Stappard first came up with a "slight version" of "Taumanu," he said, and as he continued to flesh out the short-film script, more Māori-related stories would start to flow out of the filmmaker — many of which he's now pursuing.
Among them is Stappard's first feature film, titled "Mārama," which is a Māori gothic-revenge story set in 1859 Victorian England; a commissioned short-film project in Vienna, Austria that will center around a Māori opera singer; and a TV series that Stappard said is in early development and will be based on the twin-sister characters in "Taumanu."
Through Stappard's experience as a participant of the 2020 imagineNATIVE Indigenous Screenwriting Intensive, a program part of the world's largest Indigenous film and media arts festival in Toronto, he was connected to a Māori producer and got the funding to make "Taumanu." The short film was shot on location in Aotearoa in 2021.
"Taumanu" is Stappard's seventh short film and the most well-financed short that he's ever had the privilege of working on, the filmmaker said. Stappard noted that he worked with all female heads of departments, most of whom were Māori women.
Through his "Taumanu" project, Stappard made strong connections with the New Zealand Film Commission and Māori producers. His feature project, "Mārama," is now in advanced development and early-stage funding with the Australian-New Zealand production company, Sweetshop and Green.
"This all came out of 'Taumanu' because I bothered to go home, as it were, and engage with a very small community, actually, of filmmakers in New Zealand and suddenly, the opportunities are just coming to me," Stappard said. "And I think having a Māori voice is valued at the moment — I hope it will always be valued — but there's a definite push to promote Māori stories."
Working to Enlighten, Enrich, Educate, and Entertain Through Film