VP of Finance (FULL TIME)
---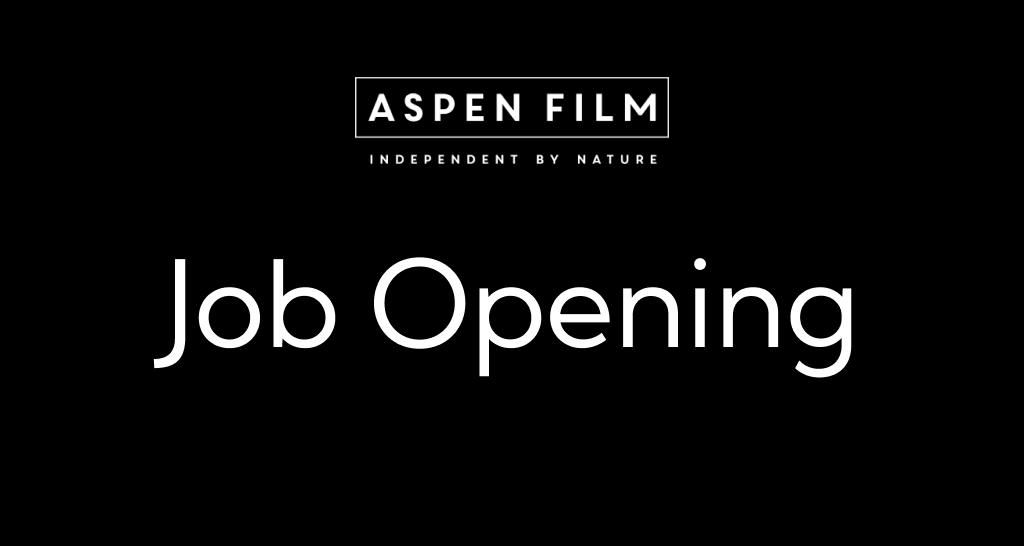 Job Summary:
Aspen Film, a non-profit organization in Aspen, Colorado, seeks a VP, Finance to oversee the financial operations of the organization and its ownership of the Aspen Film Isis Theatre, a commercial multiplex theater. The VP, Finance will report both to Aspen Film's Executive Director Aspen and Film Board Treasurer. This position will be responsible for ensuring the accuracy and integrity of all financial statements for Aspen Film, the Aspen Film Isis Theatre, and elements of the Isis Condominium Association HOA, in addition to fiscal oversight of the Aspen Film Isis Theatre Capital Campaign; managing budgets, overseeing accounts payable and receivable, and providing financial analysis to the executive team and Board of Directors.
Key Responsibilities:
Oversee and manage the day-to-day financial operations of Aspen Film including internal and external financial reporting, management of expenses, revenue, billing, payables and payroll, continuously improving processes and controls among all aspects of finance and accounting.
Fiscal oversight of the Aspen Film Isis Theatre Capital Campaign tracking, billing and accounting.
Primary responsibility for leading, guiding and refining financial analysis, budgeting, and reporting functions.
Strategic and financial planning and advising of the Executive Director, Board Treasurer and Finance Committee on the financial implications of decisions being made and analysis of results.
Reviewing and vetting of the Aspen Film Isis Theatre financials as well as those provided by Bow Tie Management.
Ensure the accuracy and integrity of the financial statements, including the preparation of monthly, quarterly, and annual financial statements.
Prepare and monitor the annual budget for Aspen Film and the Aspen Film Isis Theatre.
Provide financial analysis to the Aspen Film executive team and Board of Directors.
Develop and implement financial policies and compliance controls of the organization.
Risk management functions, including insurance and credit, and participating in banking and insurance relationships.
Work with the Aspen Film team to identify cost-saving opportunities and efficiencies.
Work with the company's outside accounting firm as needed for preparation of tax returns and other tax reporting.
Management of and ensuring compliance with bank, local, state, ad federal reporting requirements.
Liaise with external auditors as needed.
Liaise with Board of Directors development committee to monitor fundraising.
Liaise with Board of Directors and the Aspen Film Isis Theatre design/renovation
committee to monitor expenditures.
Liaise with the Home Owner's Association regarding Isis Condo Association financial matters.
Liaise with Bow Tie Management on theater operation oversight, costs, and efficiency.
Preparation of management-focused monthly, quarterly, and annual financial statements.
Management and supervision of all accounting-related IT systems.
Overall responsibility for the efficacy of company accounting and financial systems.
Qualifications:
Bachelor's degree in Accounting, Finance, or related experience.
CPA certification preferred.
5+ years of experience in financial accounting.
Strong knowledge of financial accounting principles and practices.
Understanding and experience with nonprofit accounting; capital campaign experience a plus.
Experience with budgeting and financial forecasting.
Excellent analytical and problem-solving skills.
Excellent communication and interpersonal skills.
Proficient in Excel, Google Sheets and QuickBooks (online).
Ability to prioritize workload effectively.
Time and Compensation Details:
Full-time; 40 hours per week. This position is located in our Aspen office is a non-exempt position and includes some flexibility to work from home. Salary range is $85,000-$125,000, commensurate with experience. Benefits include paid vacation, sick leave, personal days, healthcare plan including vision, and an annual SkiCo season pass.
To Apply: Send a Cover Letter + Resume to jobs.aspenfilm@gmail.com with the subject: VP, Finance
It is the policy of the Aspen Film to ensure equal employment opportunity without discrimination or harassment on the basis of race, color, religion, sex, sexual orientation, gender identity or expression, age, disability, marital status, citizenship, national origin, genetic information, income level or any other characteristic protected by law. Under applicable laws, Aspen Film employs only United States citizens and individuals who are authorized to work in the United States.
Working to Enlighten, Enrich, Educate, and Entertain Through Film