OFFICE + OPERATIONS ADMIN (FULL TIME)
---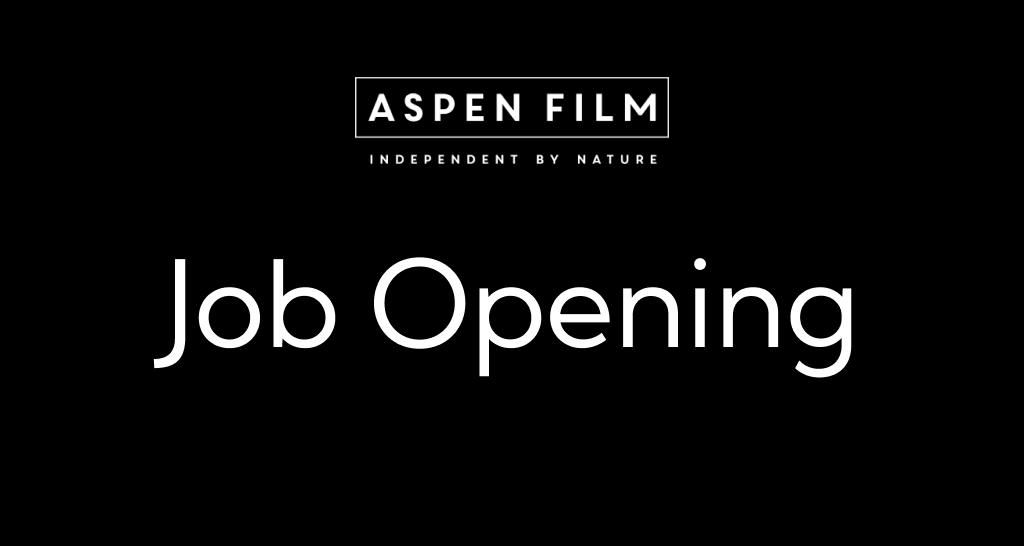 Office + Operations Admin
This role is responsible for the smooth and efficient running of Aspen Film's daily office operations and administration, in addition to providing basic support to Aspen Film's Board of Directors, operations at the Isis Theatre, and the Isis Condominium HOA. 
Primary duties to include:
Maintaining all office systems (mail, email, phones, etc).

Working with Aspen Film's bookkeeper to ensure orderly financial systems.

Ensuring excellent donor communication + accurate record keeping.

Light HR and oversight of employee onboarding paperwork.

Tracking of revenue from: tickets, membership, donations, and merchandise sales.

Keeping the organization's overall calendar, organizing the office space and supplies.

Assisting the Board of Directors with scheduling and meeting materials.

Helping liaise between Aspen Film and the Isis Theatre as needed to ensure smooth operations at the Theatre.

Keeping track of Isis Condominium HOA documents, scheduling occasional meetings, and handling general correspondence. 
Specific duties + responsibilities include, but are not limited to:  
ADMINISTRATION AND OPERATIONS
Greeting visitors to the office and maintaining all office systems such as phones, mail + email accounts, copier, computers, digital and paper files, other equipment, and supplies

Overseeing the onboarding of new employees +/or contractors.

Serving as the liaison between Aspen Film leadership, Isis Theatre management company, and Isis HOA, to ensure smooth operations at the Theatre and with the HOA

Assisting the Board of Directors with scheduling meetings, disseminating materials, meeting agendas, etc.

Monitoring info@ email + adding new system users when required.

Maintaining contact lists for Board/Staff, letterhead and other organizational forms.

Assisting with member communication prior to festivals and events, etc including ticket on-sale dates, pass pick-up, etc.

Coordinating renewals, giving letters and other mass mailings to ensure they are sent out in a timely manner.

Serving as Volunteer Liaison – engaging, scheduling and supervising volunteers as needed for festival and event support, office work, mailings, etc.

Providing operational and administrative assistance to all departments including Programming, Operations, Events, Development, Education and Board.
FINANCE AND DONOR DATABASE
Assist Director of Operations and AF bookkeeper to ensure orderly financial systems, record keeping and timely reporting by assisting with handling of accounts receivable/ payable, weekly bank deposits, coding, payment of bills, and in-kind reporting. 

Maintain Mail and Capital Campaign Logs, ensuring Membership and Development departments have received appropriate check info

Assist in monthly financial reconciliations between donor database and Quickbooks.
PRODUCTION
Provide operational support for each of Aspen Film's signature festivals.

Investigate, price out and procure SWAG + merchandise items

Help to create and maintain event timelines and show-flows as needed.

Coordinate production of essential event collateral including posters, festival guides, concierge outreach, and street banners.
OUR IDEAL CANDIDATE WILL HAVE:
A Bachelor's Degree or higher level of education. We will consider relevant work experience, but require more than a high school level education.

Familiarity with the Roaring Fork Valley

2-4 years experience in Office Administration, preferably for a non-profit.

Stellar proficiency in Office Suite.

Knowledge of or some experience with QuickBooks.

Experience using Salesforce or comparable CRM software.

Comfort handling confidential information.

Multi-tasker with superior time-management and organizational skills, with the ability to prioritize tasks.

A proven track record organizing systems and exceptional attention to detail.

Excellent verbal and written communication skills.

A self-starter who can anticipate the needs of the team.
Compensation: This is a year-round, full time position, on-site in our Aspen Office. Working fully remotely is not an option for this role. Salary is between $45-60k per year, depending on experience. No relocation stipend available.
To Apply: Send a Cover Letter + Resume to jobs.aspenfilm@gmail.com with the subject: Admin Application
It is the policy of the Aspen Film to ensure equal employment opportunity without discrimination or harassment on the basis of race, color, religion, sex, sexual orientation, gender identity or expression, age, disability, marital status, citizenship, national origin, genetic information, income level or any other characteristic protected by law. Under applicable laws, Aspen Film employs only United States citizens and individuals who are authorized to work in the United States.
Working to Enlighten, Enrich, Educate, and Entertain Through Film