Director Scott Cooper looks into "The Pale Blue Eye" of a suspenseful murder mystery with Edgar Allen Poe
---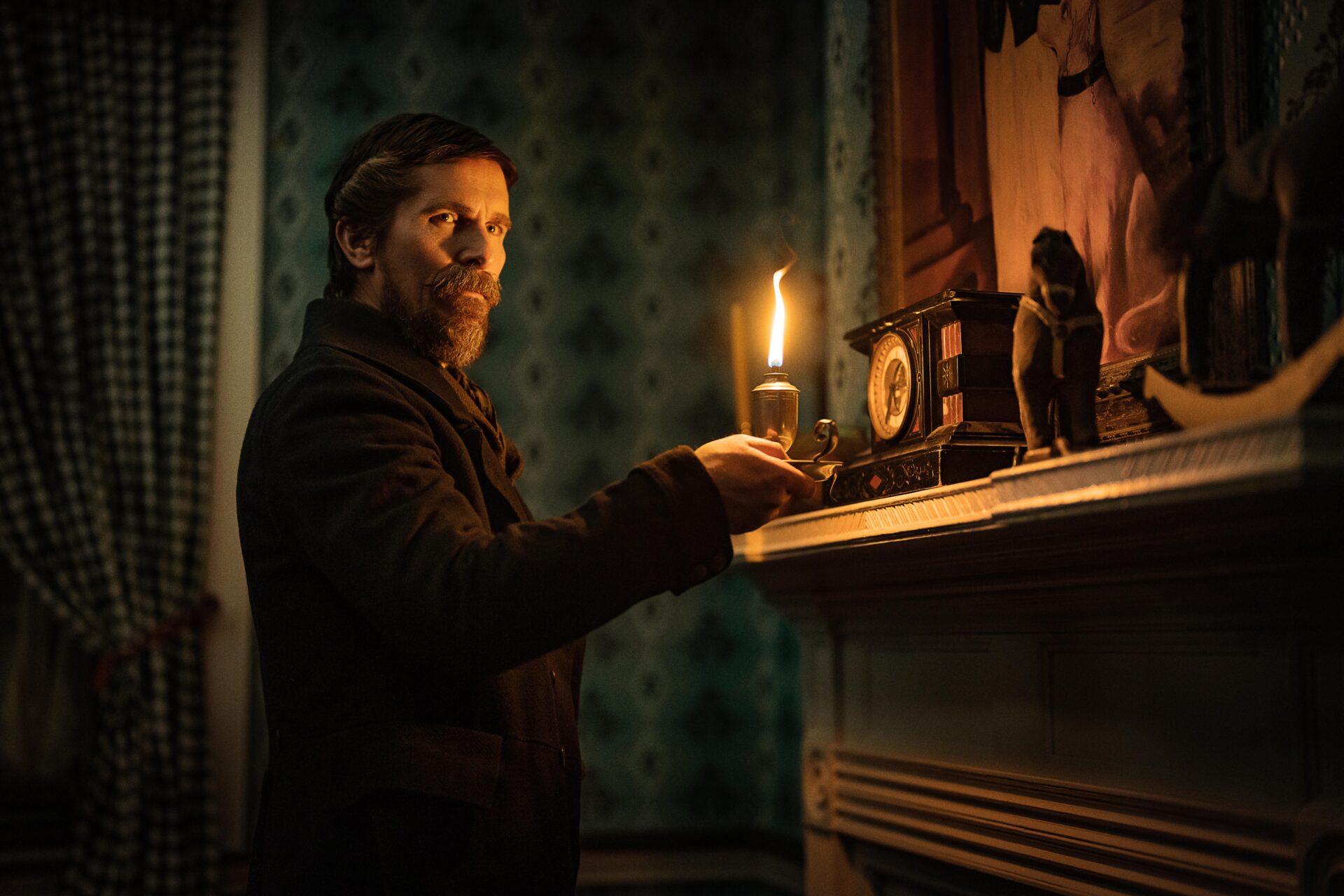 Before he published the supernatural poem "The Raven" or the psychological thriller that is "The Tell-Tale Heart," writer Edgar Allen Poe was a cadet at the United States Military Academy at West Point.
"The Pale Blue Eye," published by Louis Bayard in 2003, considers that time in Poe's formative years through the lens of a fictional murder mystery set in 1830.
Director Scott Cooper has adapted the novel for the screen with his latest film, also called "The Pale Blue Eye," in which a weary detective at West Point tries to solve a series of murders with the help of a young cadet named Poe.
The suspenseful period film screens at the Wheeler Opera House Tuesday night for Aspen Film's annual Academy Screenings festival showcasing award-season contenders. Cooper will be at the Wheeler after the screening for a Q-and-A.
Reporter Kaya Williams spoke with Cooper about Poe and the morality of a murder mystery over Zoom last week. If you can't catch the film at the Academy Screenings, its official release date is Dec. 23 in select cinemas and Jan. 6 on Netflix.
I wanted to know what drives someone to madness, how much pressure has to build before they explode in violence and what causes morality and decency to erode in otherwise decent people.
Scott Cooper, Director of "The Pale Blue Eye"
Kaya Williams: I'd love for you to start by just telling me how you got hooked on this story of "The Pale Blue Eye."
Scott Cooper: Much like Edgar Allan Poe himself, I spent my formative years in Virginia. My father, at one time in his life, taught English and literature, so there was a lot of Poe strewn about my house.
And then after I made my first film, "Crazy Heart," my father said to me, "Scott, I've just read the most ingenious novel, 'The Pale Blue Eye by Louis Bayard,' who places a young, unformed Edgar Allan Poe at the center of a detective story," which, of course, is a genre that he bequeathed to us.
I read it just for pleasure. Probably midway through it, I thought, "Wow, this could actually make for a fascinating film," because it would give me an opportunity to make a whodunnit, but a film that's a father and son love story, where you have two people who kind of live on the margins of society who come together and forge a friendship.
But it also allowed me to tell an Edgar Allan Poe origin story. So often, we're entrenched with this idea of who the iconic Edgar Allan Poe is, who gave us "The Raven," "The Tell-Tale Heart," someone who did indeed invent Gothic horror. But I wanted to show Poe when he was unformed, when he was young, when he was warm and witty and humorous, and someone who was prone to poetic and romantic musings.
Williams: It strikes me, those of us that have an affection for the macabre will probably have an affection for Edgar Allan Poe, even the very morbid version of him. But how did you go about humanizing this character that really does have a dark cloud surrounding so much of his work?
Cooper: That's what interested me, finding a really human version of Poe that over the course of the two hours in this film, becomes inspired to write the macabre and the gothic fiction that he wrote.
I wanted to know what drives someone to madness, how much pressure has to build before they explode in violence and what causes morality and decency to erode in otherwise decent people. Poe kind of probed these questions repeatedly in his writings, and the answer was often just a hint at something deeper and more unfathomable. And quite frankly, I think that the film uses fictions to explore a truth that's familiar to anyone who has turned Poe's pages, which is, real horrors seldom have easy explanations.
Kaya Williams: I've noticed there seems to be a lot of interest in murder mysteries right now. Another film that's showing at the Academy screenings is the latest "Knives Out" mystery. Do you think that there's a recent appetite for this kind of film? Or has this just endured since the beginning of murder mysteries?
Cooper: I think the whodunnit has endured since Poe invented it. Remember, he bequeathed to us detective fiction. And then of course, we had Sherlock Holmes. And we had Agatha Christie. And we have had, well, "Knives Out."
The "whodunnit" in this film is only one layer. True crime gives us an insight into our culture and our norms, as well as our anxieties. I think it kind of unlocks this natural desire we have to solve puzzles and mysteries. I think it provides an adrenaline rush, but from a very safe distance, from your home, or certainly from a theater. But I think there's a fascination to try to figure out how someone can look like us and act like us, but commit atrocious crimes.
Williams: One thing that I noticed, trying not to spoil too much of the film here, is that there's kind of this theme of reconciliation or a lack thereof throughout the film, and this idea of unforgivable acts. Do you think that having completed the film, there are any forgivable acts when things go to extremes?
Cooper: Well, it's interesting you bring that up, only because I know that having seen the film and done a few question and answer sessions after, there's a large segment of the film audience who support the acts and why a particular character did what he or she did.
I like to play in the world of moral ambiguity in this film, but it's very clear what one's motivations were in committing these crimes. I think it's important that as the filmmaker, I don't give the audience too many answers, and I never let them off the hook.
So my hope is that when they see the film, not only would they be inspired to read more of Poe's work, but they'll then discuss what you've just asked me. "The Pale Blue Eye" is a film that requires careful viewing, and may very well inspire those people who see it for the first time to want to watch it a second time because all of the breadcrumbs have been laid.
This interview has been edited and condensed.
Working to Enlighten, Enrich, Educate, and Entertain Through Film