Executive Director's Letter: Aug 2022
---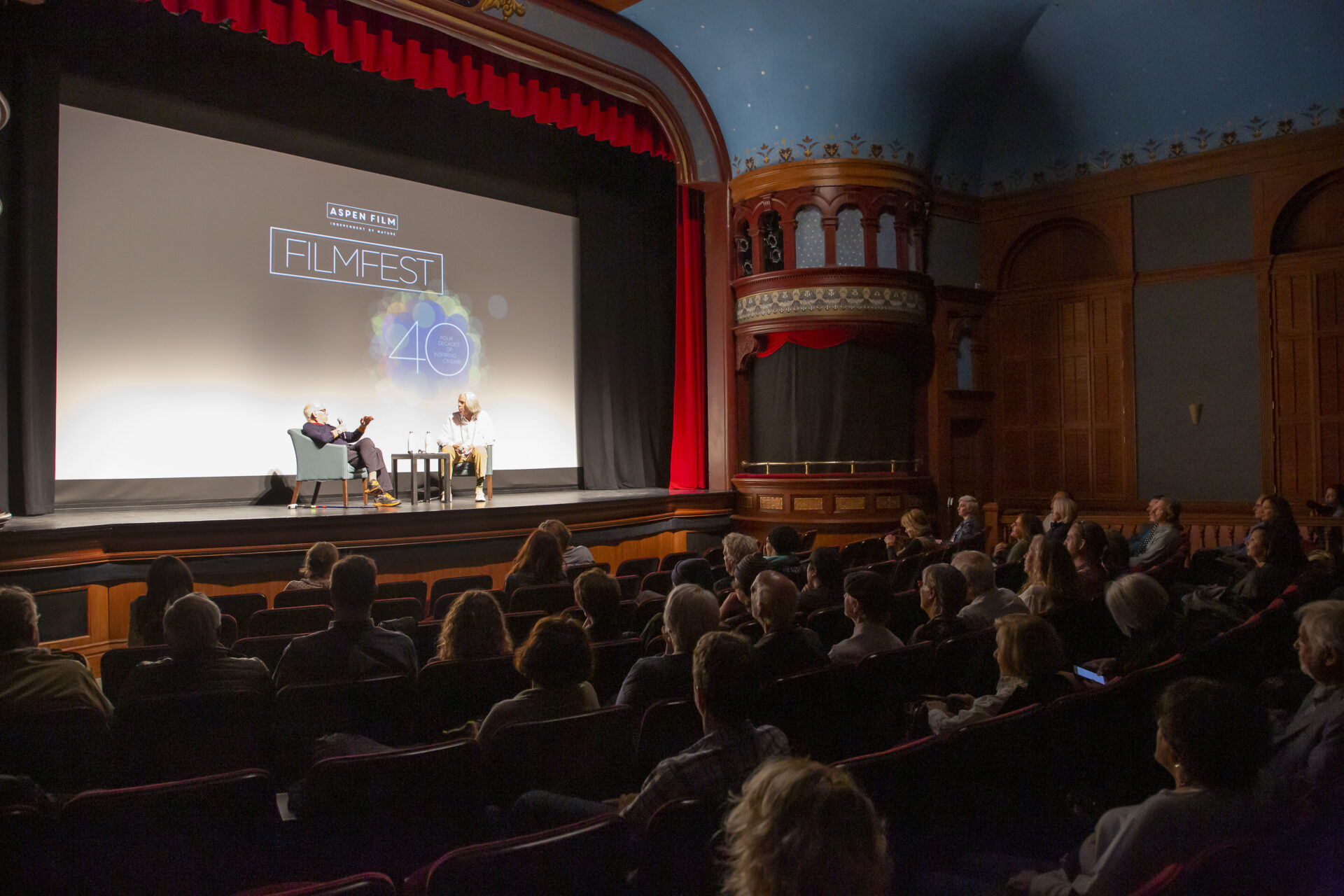 Hello Friends of Film,
It is with a heavy heart that I write this month's letter as Aspen Film mourns the loss of innovative and influential director Bob Rafelson, who passed away peacefully Saturday evening, July 23.
Rafelson helped transform American independent cinema with his style and approach to filmmaking. He also launched the careers of some of the finest actors of our time, including Jack Nicholson.
Aspen Film was proud to present him with a Lifetime Achievement Award in 2019 in honor of the organization's 40th anniversary.
Bob truly exemplified Aspen Film's 'Independent by Nature' motto.
Bob, you and your work will never be forgotten – thank you for being such a friend to and supporter of Aspen Film and to this community. Your contributions are immeasurable.
We send our condolences and love to your family.
https://donorbox.org/filmfest-2022-early-bird-passes
August is shaping up to be an exciting and busy one for Aspen film in the lead up to our 43rd Filmfest, which will run September 27-October 2 at the Wheeler Opera House and Isis Theatre in Aspen, along with weekend programming at the Crystal Theatre in Carbondale. Early bird passes are on sale now for $280 (a savings of 20%) so purchase (https://donorbox.org/filmfest-2022-early-bird-passes) yours today!
https://aspenfilm.org/newviews22/
Kicking off the month on August 1, our final Eisner/Lauder New Views Documentaries + Dialogue film STILL WORKING 9 TO 5, presented in partnership with the Aspen Institute's Arts Program.
The film will be followed by a Q+A with directors Camille Hardman and Gary Lane, along with executive producer Larry Lane. Aspen Public Radio Executive Director Breeze Richardson will moderate the Q+A.
https://intersectaspen.com/sun-thu-aspen-film-shorts
In partnership with Intersect Aspen, we invite you to enjoy two films from Shortsfest 2022 including SOFT ANIMALS, directed by Renée Zhan, and A BRIEF HISTORY OF US, directed by Etgar Keret. The free screenings are July 31-August 4 in the Intersect Collector's Lounge.
PURCHASE TICKETS (https://intersectaspen.com/tickets)
On August 9, Aspen Film partners again with the USC Shoah Foundation to present an all-ages, FREE community screening. RSVP (https://aspenfilmpresents.eventive.org/schedule/62cdc036a160f300d0f4e962) to confirm your seat
https://aspenfilm.org/two-animated-journeys-into-history/
https://www.metrotheatres.com/aspen/isis-theatre/film-info/hallelujah-leonard-cohen-a-journey-a-song/
And if you still haven't gotten your fill of film, our Indie Showcase at the Isis Theatre on August 10 is sure to please – Aspen Film presents the highly-praised documentary HALLELUJAH: LEONARD COHEN, A JOURNEY, A SONG.
As always, Aspen Film members are entitled to FREE tickets to Indie Showcase screenings – membership matters!
https://www.metrotheatres.com/aspen/isis-theatre/film-info/hallelujah-leonard-cohen-a-journey-a-song/
Lastly for August, save the date of August 17 for a special, encore presentation of 2022 Shortsfest favorite, from a local Aspen director. Details to follow next week.
With a history dating back to 1979, Aspen Film has been creating unique and memorable experiences for both the cinephile and the casual movie lover. At Aspen Film, we do it all, from organizing major movie events every season to offering extensive education programs and hosting special film presentations.
Membership at Aspen Film offers a range of benefits and exclusive offers that can't be beat. As a member at Aspen Film, you'll have the opportunity to be a part of the Roaring Fork Valley's only year-round film society.
JOIN TODAY (https://aspenfilm.org/membershipdonorbox/)
Shortsfest submissions are now being accepted! Click here (https://filmfreeway.com/AspenShortsfest) to submit your film. Last year, the Aspen Film programming team received nearly 3,000 short film submissions from filmmakers from around the globe. We expect even more submissions this year and are looking for your help to narrow down what ultimately ends up on-screen. To sign-up to be a pre-screener, please complete the questionnaire here (https://docs.google.com/forms/d/e/1FAIpQLSes4RB-yNsDGRbeLr_C_V7hx8TfH-wkSykLRk63EqwcSdK0Ng/viewform) .
Want to get more involved in Aspen Film – please ask us how. We have many opportunities and can always use a helping hand. Send a note to info@aspenfilm.org (mailto:info@aspenfilm.org) and one of our staff can schedule time to chat with you about your interest.
We look forward to seeing you at the cinema!
Warm regards,
Susan Wrubel
Executive Director + Artistic Director, Aspen Film
Working to Enlighten, Enrich, Educate, and Entertain Through Film