ASPEN FILM ANNOUNCES 29TH ANNUAL ACADEMY SCREENINGS AUDIENCE AWARD WINNERS
---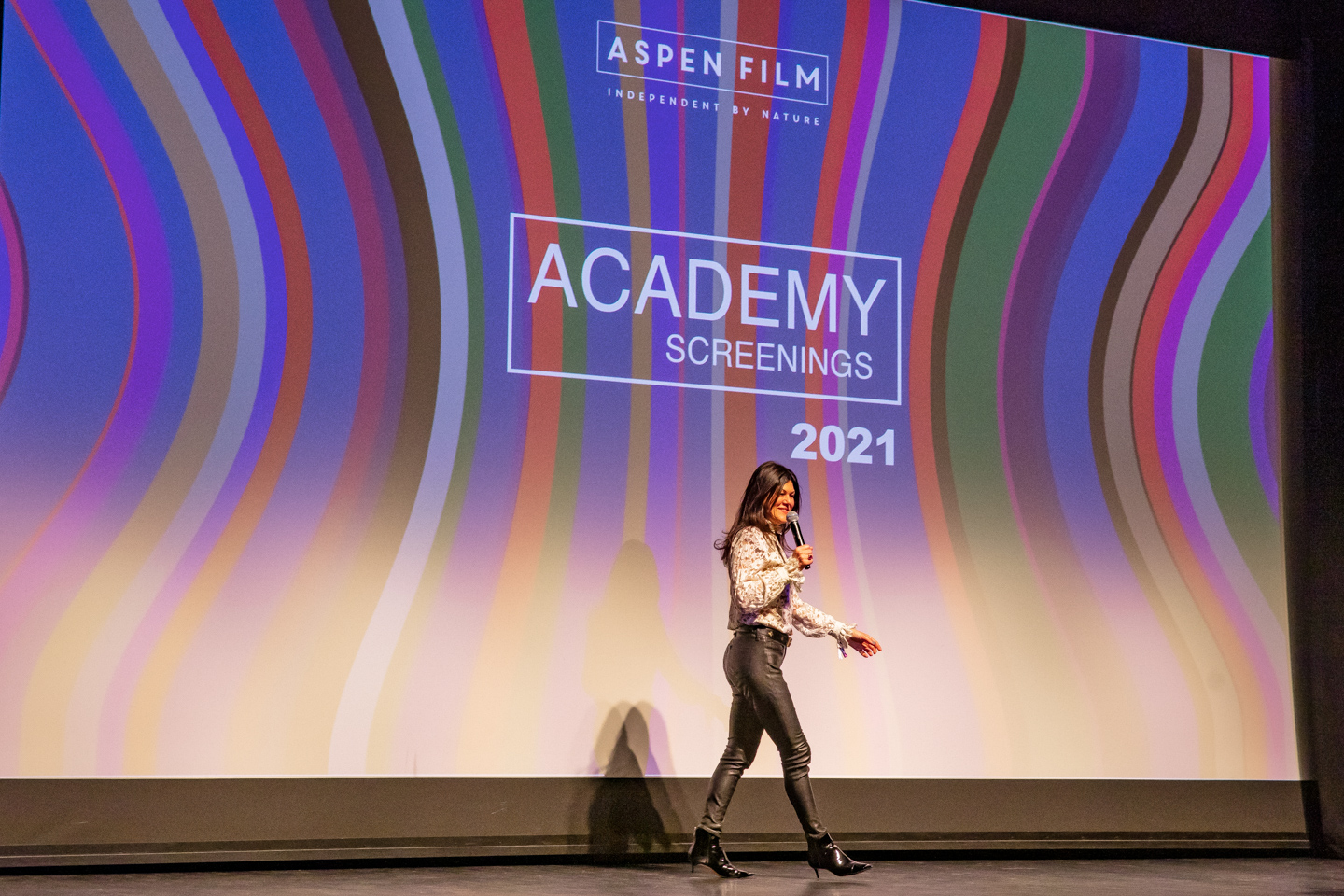 Aspen, CO (December 23, 2021) – Aspen Film announced today its balloted Audience Award winners for the 29th Annual Academy Screenings which ran December 12-16 at the Wheeler Opera House and the Isis Theatre in Aspen.
TORN, directed by Max Lowe, was voted the Audience Award winner, and JULIA, directed by Julie Cohen + Betsy West, received a Special Mention.
"It is not surprising that TORN was the film our audience selected as their Academy Screenings favorite, as this is such an intimate and personal story that resonates in a community like ours," says Aspen Film Executive + Artistic Director, Susan Wrubel. "Max Lowe's cathartic documentary delves into the past, giving the family the opportunity to come together and find closure after losing Alex Lowe so many years ago."
With Aspen being a longtime favorite winter destination for voting members of AMPAS, BAFTA, DGA, PGA, SAG-AFTRA, WGA and other applicable entertainment guilds, what began as an intimate and exclusive industry-only event has grown into a winter tradition. From buzzy, big-name features to fresh independent voices, Aspen Film Academy Screenings brings award season contenders to the mountains for a showcase of the year's highest quality cinematic achievements.
Just in time for the holidays, Aspen Film is excited to offer up a selection of seven films directly from Sony Pictures Repertory. The titles span the better part of a century and include A RAISIN IN THE SUN, IN A LONELY PLACE, THE LAST PICTURE SHOW, BOYZ N THE HOOD, HOLIDAY, EYES OF LAURA MARS, and MARIE ANTOINETTE. The movies are available to rent individually for $10 ($8 for AF members) or all of them together as a bundle for $50 ($40 for AF members). To stream, visit https://watch.eventive.org/aspenfilmpresents.
Aspen Film's winter programming continues with the next Indie Showcase featuring a screening of the documentary THE RESCUE on Wednesday, January 5 at 7:30 PM at the Isis Theatre (406 E. Hopkins Ave.).
For the complete list of Aspen Film programs and upcoming calendar of events, visit aspenfilm.org.
About the Winning Films:
Audience Award Winner:
TORN
When world renowned climber Alex Lowe was tragically lost in a deadly avalanche, his best friend and climbing partner went on to marry his widow and help raise his three sons. This profoundly intimate film from eldest son Max, captures the family's intense personal journey toward understanding as they finally lay him to rest. (US, 2021) 92MIN
FESTIVALS | AWARDS Telluride Film Festival 2021
DIRECTOR Max Lowe
WITH Conrad Anker, Alex Lowe
Audience Special Mention:
JULIA
JULIA brings to life the legendary cookbook author and television superstar who changed the way Americans think about food, television, and even about women. Using never-before-seen archival footage, personal photos, first-person narratives, and cutting-edge, mouth-watering food cinematography, the film traces Julia Child's 12-year struggle to create and publish the revolutionary Mastering the Art of French Cooking (1961) which has sold more than 2.5 million copies to date, and her rapid ascent to become the country's most unlikely television star. It's the empowering story of a woman who found her purpose – and her fame – at 50 and took America along on the whole delicious journey. (US, 2021) 95MIN
FESTIVALS | AWARDS Telluride Film Festival 2021 | Hamptons International Film Festival 2021
DIRECTORS Julie Cohen + Betsy West
Working to Enlighten, Enrich, Educate, and Entertain Through Film