ASPEN FILM AND ANDERSON RANCH TO SCREEN LIKE WATER FOR CHOCOLATE
---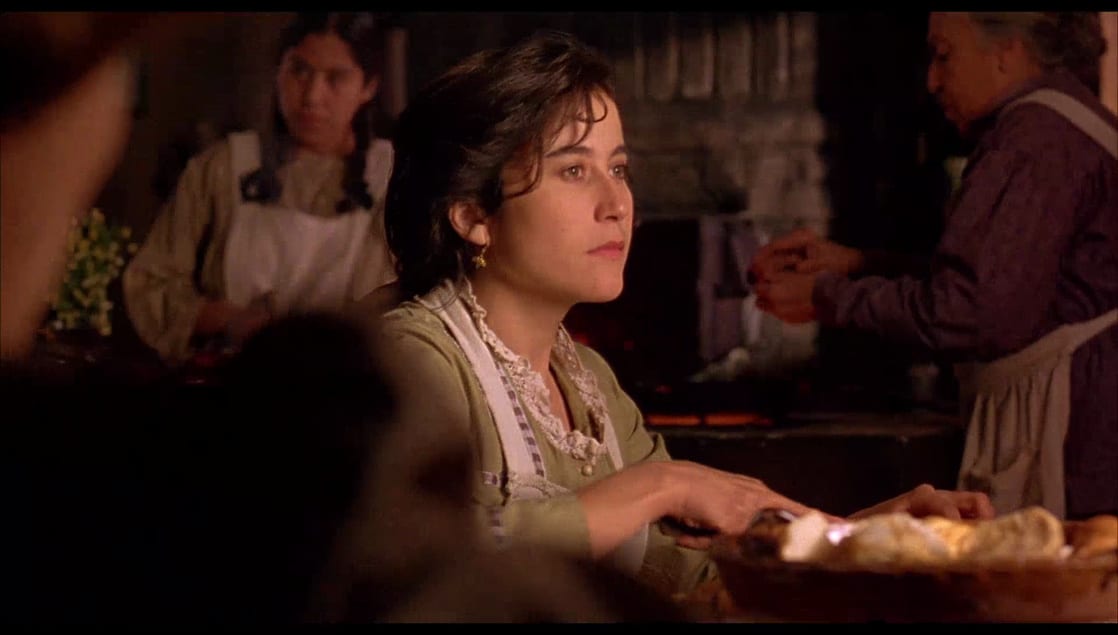 Attendees will indulge in a four-course meal inspired by the film.

Aspen, CO (October 4, 2021): Aspen Film is pleased to partner once again with Anderson Ranch to present Dinner + A Movie. In honor of Hispanic Heritage Month, attendees will indulge in a multi-course meal inspired by the food of Like Water for Chocolate on Wednesday, October 13 from 6-9 PM. Like Water for Chocolate is a 1992 Mexican romantic drama film in the style of magical realism, based on the 1989 novel by Laura Esquivel. Doors will open at 6 PM for a cocktail reception and the film will begin at 7 PM Tickets are $75 and include dinner, accompanied by mezcal pairings courtesy of Doña Vega Mezcal, and the film screening. Tickets can be purchased online at https://www.andersonranch.org/events/dinner-and-a-movie-like-water-for-chocolate/.
About Like Water for Chocolate:
The youngest daughter in her family, the beautiful Tita (Lumi Cavazos) is forbidden to marry her true love, Pedro (Marco Leonardi). Since tradition dictates that Tita must care for her mother, Pedro weds her older sister, Rosaura (Yareli Arizmendi), though he still loves Tita. The situation creates much tension in the family, and Tita's powerful emotions begin to surface in fantastical ways through her cooking. As the years pass, unusual circumstances test the enduring love of Pedro and Tita.
WHAT:  Dinner & A Movie featuring Like Water for Chocolate
WHEN:  Wednesday, October 13 from 6-9 PM
WHERE:  Anderson Ranch | 5263 Owl Creek Rd, Snowmass Village
TICKETS:  $75
Working to Enlighten, Enrich, Educate, and Entertain Through Film