DEVELOPMENT DIRECTOR (FULL TIME)
---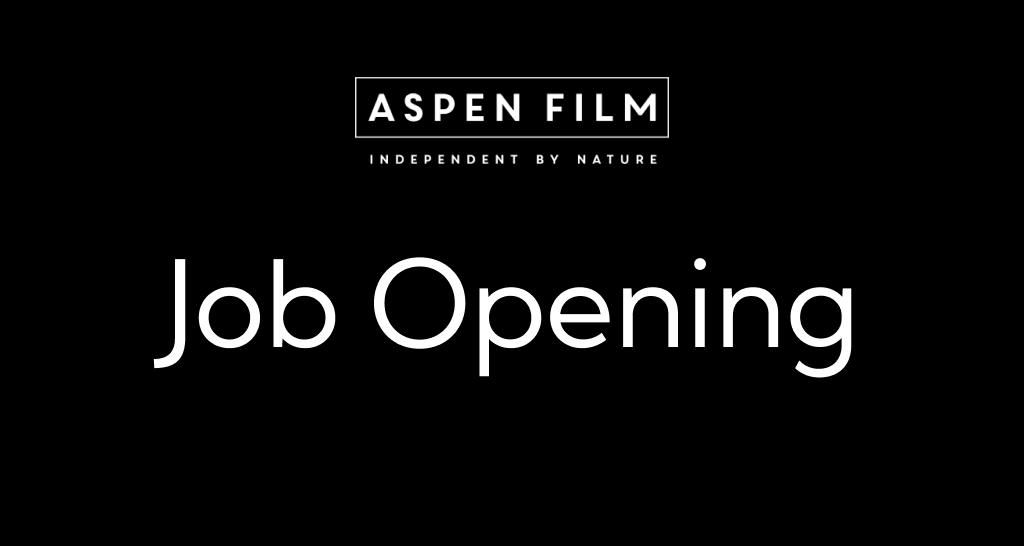 Development Director
Aspen Film's Development Director, in collaboration with the executive team and board, will support the Aspen Film Isis Theatre Capital Campaign, as well as be responsible for overseeing all of the organization's other development fundraising initiatives. These efforts include: overseeing annual campaigns, grants, donor cultivation activities and financial partnerships. This is a high level position with immense growth potential that reports to the Executive Director, serves as a key member of the leadership team and oversees staff in development and special events.
This role:
Reports to the Executive + Artistic Director
Works alongside Membership + Events Manager, Marketing + Communications Consultant, Capital Campaign Consultant, and others as needed
Works closely with Board of Directors and Next Gen Board
Responsibilities include:
Work with Executive Director and Board of Directors in creating and overseeing fundraising goals, budget and strategies to support program and organizational needs
Identify, cultivate, solicit, steward support from and form relationships with individuals, foundations and business sponsors including prospecting research and cultivation strategies
Develop detailed project plans for annual fundraising efforts and ensure resource availability and allocation
Oversee and manage appeals, proposals and reports, including but not limited to:

Annual Festival Appeals
End of Year Giving
Colorado Gives Day
Online Campaigns
Other responsibilities include:
Grant research and writing
Create an Annual Report
Attend Board meetings and presenting Development Report
Skills and Life Experience:
Bachelor's Degree or similarly relevant life experience
5+ years experience in development with at least 2 years in a leadership position
Knowledge of the the donor base in the Roaring Fork valley
Passionate about the mission of the organization and can articulate the Aspen Film story
Self-starter who thinks entrepreneurially with the ability to be nimble and versatile in a fast-paced and constantly evolving work environment
Exceptional written communication, writing and interpersonal skills
Strong organizational aptitude, able to meet deadlines and manage multiple projects simultaneously
Prioritize work in accordance with Aspen Film goals and priorities
Strong computer skills – Google and Microsoft Office required, experience with Salesforce CRM or equivalent preferred
Time and Compensation Details:
Full-time; 40 hours per week. Some nights and weekends required. This position is located in our Aspen office is a non-exempt position and includes some flexibility to work from home. Salary range is $75,000-$95,000, commensurate with experience. Benefits include paid vacation, sick leave, personal days, healthcare plan including vision, and an annual SkiCo season pass.
To Apply: Send a Cover Letter + Resume to jobs.aspenfilm@gmail.com with the subject: Development Director Application
It is the policy of the Aspen Film to ensure equal employment opportunity without discrimination or harassment on the basis of race, color, religion, sex, sexual orientation, gender identity or expression, age, disability, marital status, citizenship, national origin, genetic information, income level or any other characteristic protected by law. Under applicable laws, Aspen Film employs only United States citizens and individuals who are authorized to work in the United States.
Working to Enlighten, Enrich, Educate, and Entertain Through Film